We know you're already excited for summer, but before you start packing your beach bag with all of your favourite summer gear, don't forget the most important items of all: your cosmetics! To help you make sure you have everything you need, we've put together a list of five cosmetic essentials that will keep you looking gorgeous all season long.
Tanning Butter
We all love the look of a healthy, sun-kissed glow, but we also know that too much sun can be dangerous. That's why our first tip is to purchase tanning butter online – it's the perfect way to get that bronzed look without having to spend hours in the sun. Plus, it's a lot cheaper than taking multiple trips to the tanning salon!
We all know that summer is the time for pool parties and days at the beach, so it's important to have a waterproof mascara in your cosmetic bag. You don't want your mascara running down your face when you're trying to enjoy yourself!
Whether you're dealing with the drying effects of the sun or the chlorine in the pool, your lips are going to need some extra TLC in the summertime. Lip balm is a must-have for keeping your lips hydrated and looking their best.
This one should go without saying, but we'll say it anyway: sunscreen is essential! Whether you're using it on its own or as a primer for your foundation, make sure to apply sunscreen every day to protect your skin from harmful UV rays.
Okay, so your sunnies aren't exactly a cosmetic, but they should surely have a spot in your summer cosmetics kit nonetheless! Not only do sunglasses protect your eyes from the sun, but they also help reduce wrinkles and fine lines around your eyes caused by squinting. They're a necessity for any summer beauty routine!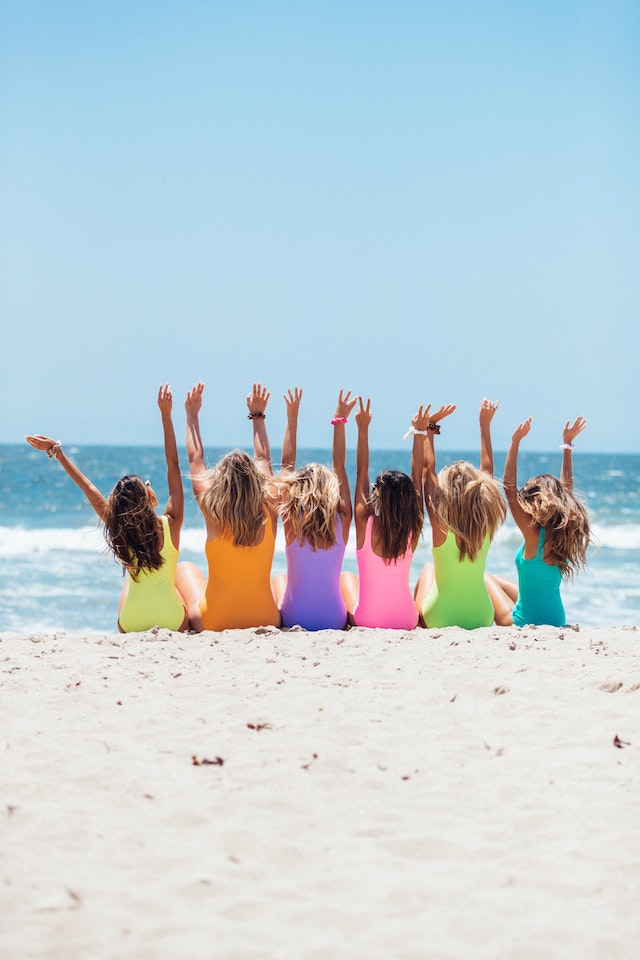 Nothing ruins a summer day quite like being constantly bugged by mosquitoes. Keep them at bay with a good insect repellent, so you can fully enjoy the outdoors.
Again, this one isn't an accessory to your cosmetics kit, but you'll need something to show off your new tan in, right? A floaty summer dress is the perfect choice; it's comfortable, stylish, and perfect for those hot summer days.
Ready to get started?
These are just a few of our must-have cosmetics for summertime. With these items in your bag, you'll be prepared for anything the season throws your way!